forget-me-not bracelet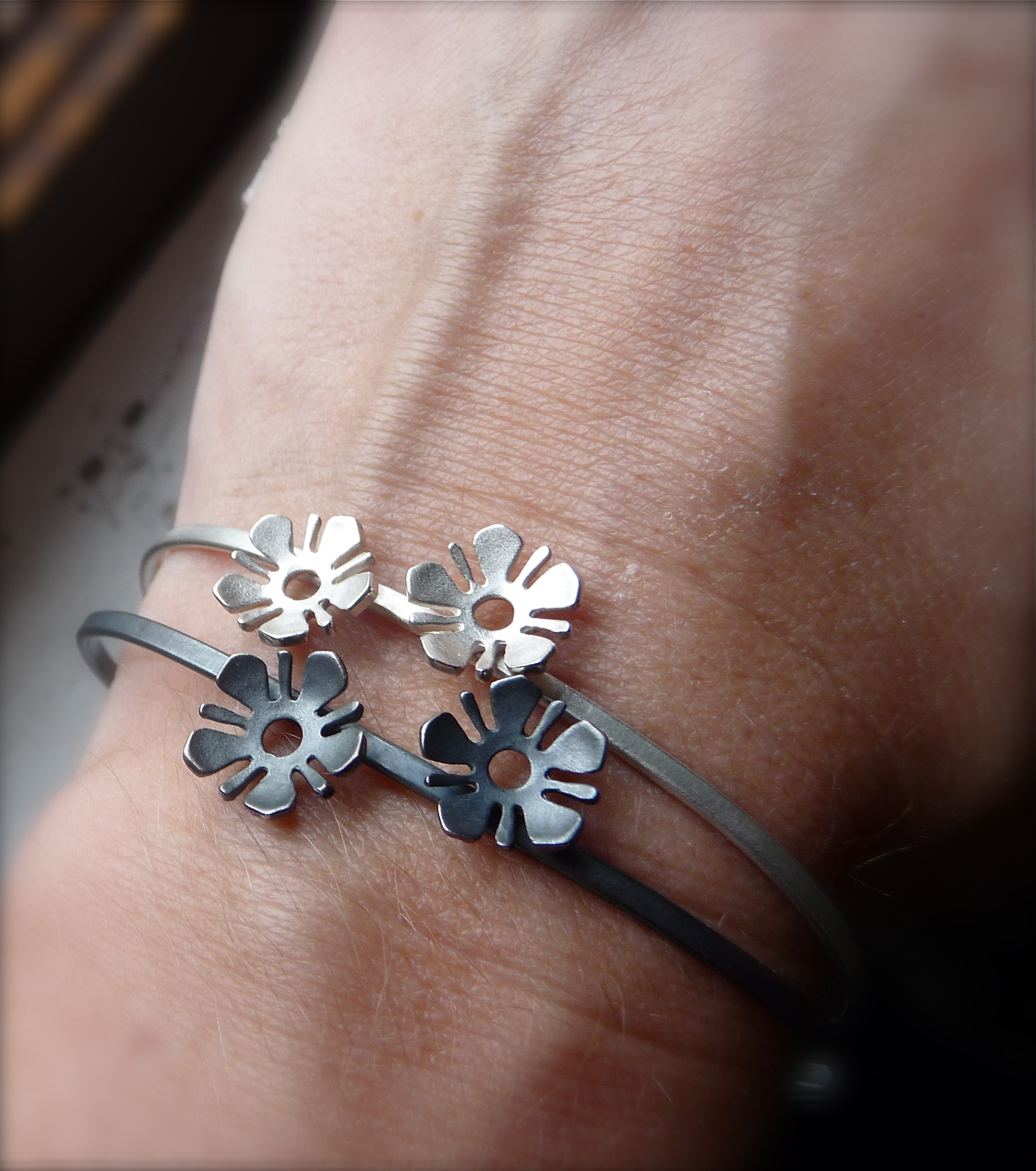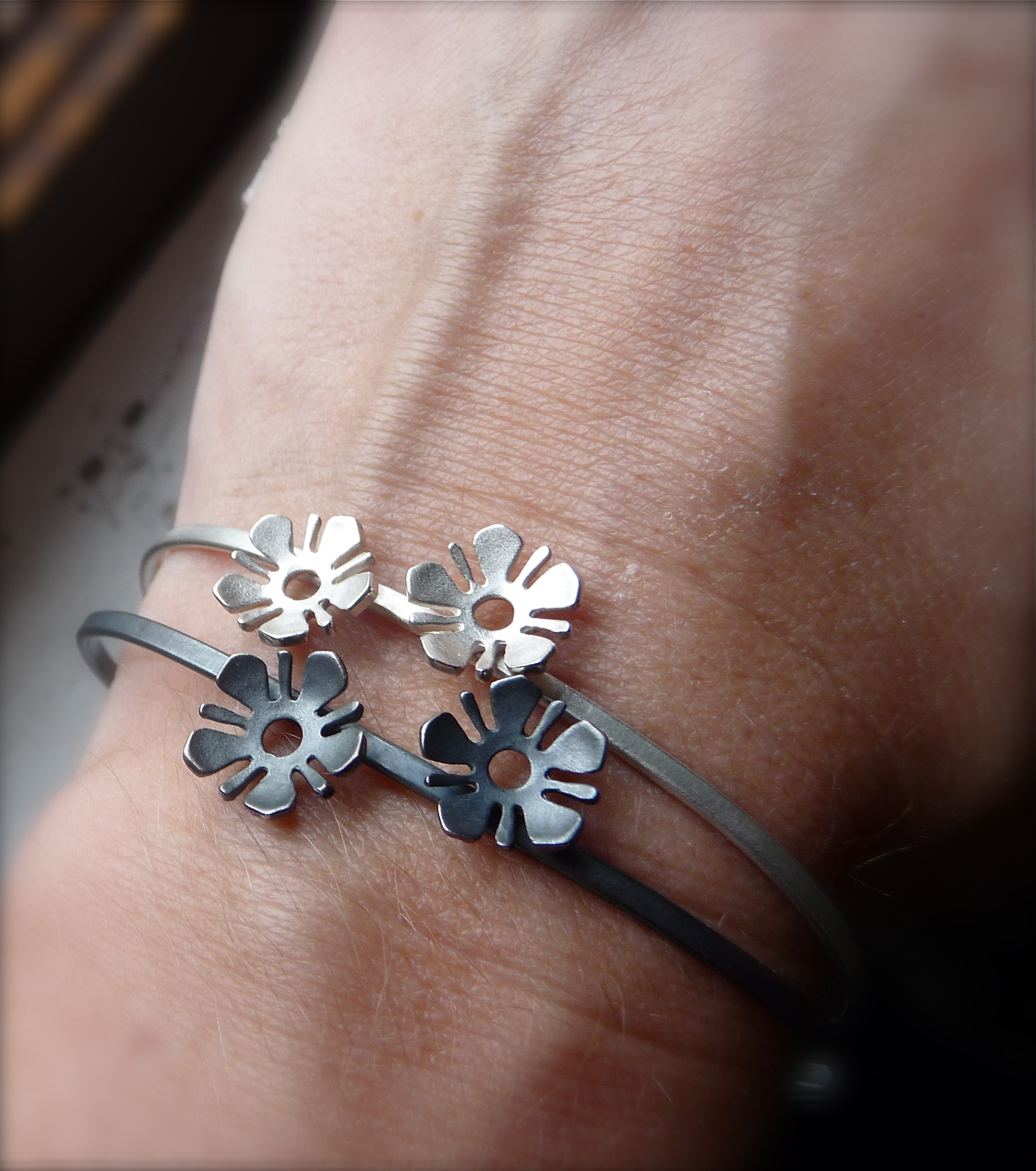 forget-me-not bracelet
This dainty flower is one I came across in a warehouse full of vintage findings. It reminded me of a little forget-me-not bloom, delicate flowers serving as a strong symbol for love, romance and remembrance. As best said by Henry David Thoreau, "It is one of the most interesting minute flowers. It is the more beautiful for being small and unpretending; even flowers must be modest."
I had these flowers cast in silver. After cleaning up the castings and playing around with a few designs I decided to keep this piece modest and to the point. I soldered two flowers off center of each other and finished it with a slight matte texture, like that of a hazy memory. I offer these in a satin finish as well as oxidized, the satin representing a current romance while the oxidized representing a memory of a love lost.
These 10.5mm flowers rest on a flat wire with rounded edges. The cuff measures 5.5" with about a 1" opening in the back. Should you need a different size please contact me.
**If this is a gift I'd be happy to type a letter for the receiver. Please leave your content in message to seller at checkout.**
Please don't hesitate to contact me with questions or requests.
xo, kim